About Oceanside Restoration
Our mission is to deliver quick and superior disaster restoration services in times of emergency. We protect, preserve and restore order. That's the Oceanside way! We offer property owners peace of mind that the job will be done quickly and professionally. We provide insurers with the assurance of quality and consistent service so they can confidently recommend us. We help our employees become the best in the industry. We use local contractors and service providers to support local businesses and well as our own. Oceanside brings your house back to home.
Our Services
Any damage to your home or business – be it from a storm, water, wind, fire or vandalism – can be a dramatic event. It can cause upheaval, uncertainty and even chaos. Our business is built around delivering rapid and superior restoration services. Our values are built around the way in which we deliver those services.
Oceanside Restoration is the only call you need to make when you experience a disaster.

When accidents, animals, or vandalism has caused damage to your home or office, you'll find us ready to help.
Whether you're planning a home clean-out or beginning a new construction project, Oceanside Disposal can meet your dumpster needs quickly, efficiently, and professionally.
You Can't Plan For The Unexpected
A flooded basement can give even the most stoic homeowner a sense of helplessness and panic. Use these tips and take action when your basement floods.
Unexpected issues in your home aren't enjoyable, but they are common. A flooded basement can give even the most stoic homeowner a sense of helplessness and panic. If you have a basement flood, try not to over-analyze the situation. It may not be as bad as you think. According to the experts at Oceanside Restoration who provide 24/7/365 response to flood situations in your home, here's some things you can do if your basement floods.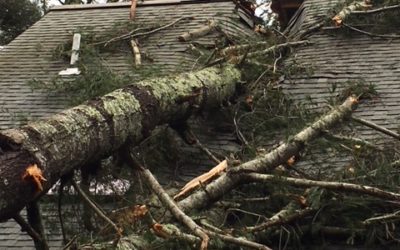 First, it's quiet. Then there's a creaking. Finally, an almighty crash. It's a sound that all too many homeowners hear: the sound of a tree smashing into their roof. If you live in a wooded area, there's only so much you can do to mitigate the risk of it happening to you. But, sometimes, there's nothing you can do. Should worst come to worst, here's what to do when a tree falls on your house.
Don't like the weather? If you're in the U.S., simply migrate a state or two away and you'll find yourself in an entirely different weather system. The West Coast has torrential rains. The Midwest has blizzards. And the Southern Plains have tornadoes. But the East Coast sometimes receives all three — in the form a nor'easter.
A nor'easter is a type of massive cyclonic storm that forms within 100 miles (160 kilometers) of the United States' East Coast, traveling inland into the New England and Mid-Atlantic regions and reaching northward to the Atlantic-facing side of Canada. Also called "northeasters," these storms take their name from the strong and continuous northeasterly winds that blow them ashore.
We Bring Your House Back To Home
Call Now (800) 464-3318
All members were polite, on time, and completed each task as promised. Outstanding service and work. –GAYLE. S, MASHPEE
I don't think it would be possible for anyone to do a better job, or be more helpful, than your company. Many thanks for your expertise and your rapid handling of our flooded basement. Our anxiety virtually disappeared when you arrived. –WALT G., BREWSTER  
Oceanside employees were very polite, pleasant, and concerned for us that we should be very satisfied. We were very pleased with all the aspects of the work from start to finish. Employees were very prompt. They were here when they said they would and always called to confirm. We would highly recommend Oceanside Inc. to anyone who needed this kind of service. An outstanding group of people. Thank you so much. –JOHN M., MARSTONS MILLS 
Peter LaRoche went beyond the 'call of duty' to make sure our unit was repaired properly and ready for our tenants. Cannot thank him enough. –CRAWFORD S., HYANNIS
My impression of how everything was handled during this time is outstanding, excellent help and workmanship. Everyone both the head office and workmen were wonderful, polite, and helpful. –ANNE H., W. YARMOUTH 
How can you improve on something that has been super perfect!! Thank you. –ELVIRA F., VINEYARD HAVEN, MA
 Oceanside was excellent. I WOULD RECOMMEND OCEANSIDE IN A HEARTBEAT. Truly outstanding in all areas of the job. –SHELDON R., DENNIS
Our bank delayed the payment for several months, but you were very patient and understanding. Thank you; it was a professional pleasure dealing with you. Joe Kennedy was first rate. He always responded promptly to our calls or email messages and provided ample information so that we could understand what to expect. Well done. –MATTHEW Q., BREWSTER 
A fast and efficient response time to the emergency. Excellent quality of the restoration work and clean-up. Thanks for all you did even though ours was not as major a catastrophe as many others experienced last winter. We would be happy to recommend you to others.–DENNY H., W. YARMOUTH
I was totally impressed with the professionalism and courtesy extended by all who worked on my project…I would highly recommend your services.–MARY P., WEYMOUTH, MA
We were very satisfied with the work done by your employees. They were polite, fast, and thorough workers and very trustworthy. They worked hard and we would certainly recommend them to others…the entire crew did a great job!–PAUL R., CENTERVILLE
Very quick response to my damaged property and appeared to be genuinely concerned about the cleanup process. Oceanside Inc. communicated well with me and responded to my concerns immediately. Very professional response to dry-out equipment and assessment of damage. I will not use any other company if the need should occur in the future.–JOHN S., NEW BEDFORD
I liked the fact that I didn't have to do anything, it was all done for us.–GREG B., ORLEANS
Our Insurance Partners
Just a sample of the many insurance companies we have worked with over the last 40 years
We Bring Your House Back To Home
Call Now (800) 464-3318